I worked on these two shelfsitters the last few days. One I'm giving to my friend for Christmas, as she's an angel collector. As far as I know, she doesn't have any that are prim looking, so I'm hoping with this one, she'll learn to love 'em as much as I do. The other one I'll be adding to my
shoppe.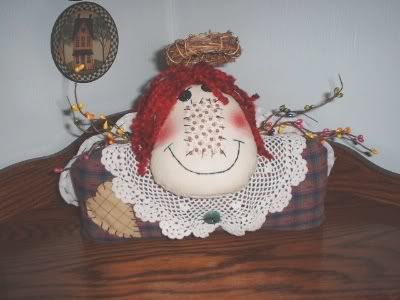 Adapted from a pattern by
Sew Unique Creations
.
technorati tags:
blogging
,
webblogs
,
online shopping
,
primitives
,
prim decor
,
country crafts
,
crafts
,
hobbies
,
Shopping
,
decor
,
Creativity
,
Internet
,
Advertising
,
Christmas
,
Holiday
,
gifts
,
presents
,