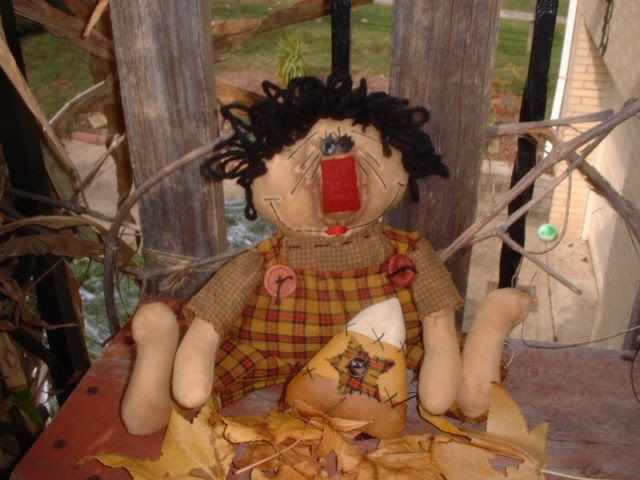 Isn't Charlie just the cutest little thing with his curly black hair and little rompers?
He was adapted from the Candy Corn Annie pattern by Threadbare Primitives.
I'm slowly adding new items as I'm also trying to make things for an upcoming craft show and items to send off to Massachusetts for consignment. Anyone have some spare hours they can lend me?